Eindelijk, na weer een hele tijd zonder grote Minecraft update te hebben gezeten komt hij er eindelijk: Minecraft 1.17: Caves and Cliffs. Deze update heeft ontzettend gave features maar ook grote veranderingen. Minecraft zoals we het ooit kende, zal nooit meer hetzelfde zijn. Er komen nieuwe dieren, de generatie van de werelden is anders, nieuwe blokken en nog veel meer! Wil jij weten wat deze update in petto heeft? Lees dan verder!
Nieuwe dieren
Zoals gezegd, bevat de nieuwe update veel nieuwe dieren. We gaan in de Caves and Cliffs update dan ook kennismaken met veel verschillende dieren. We beginnen met de:
Glowing squid:
Een lichtgevende inktvis in Minecraft. Deze dropt "glowing ink sacs". Deze kunnen gebruikt worden om lichtgevende tekst te maken op signs. Zo maak je je berichten nog leuker! Het enige nadeel is dat wanneer deze gehit worden, extreem snel wegzwemmen. Dus het is veel werk om er eentje te vangen.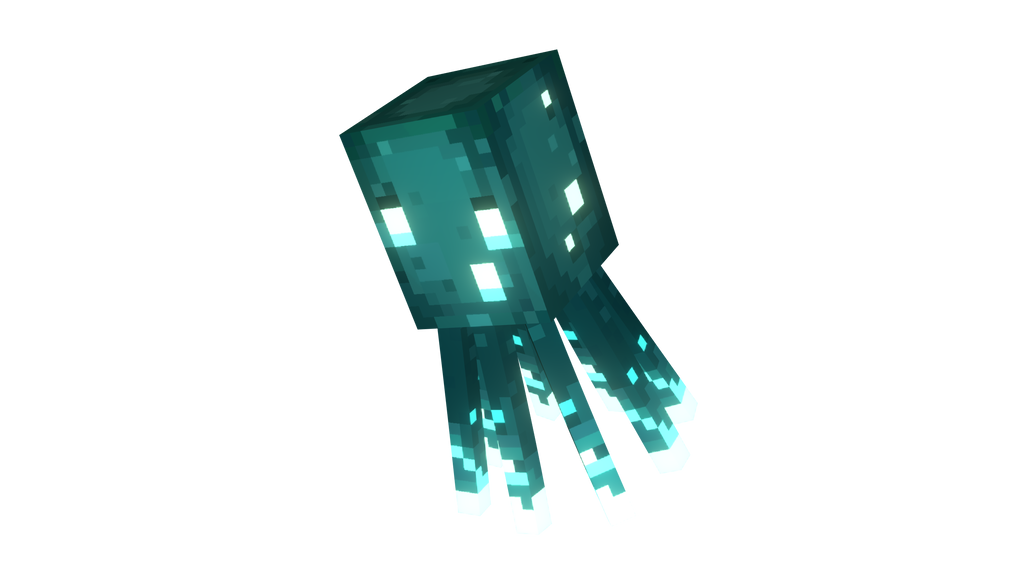 Axolotl:
Een Axolotl, ook wel een salamander die zowel op land als in het water kan leven in Minecraft. Deze kom je tegen in de grotten onder de grond. De enige manier om deze te vangen is door ze op te scheppen m
et een emmer. Het bijzondere aan dit diertje is dat deze "dood" kunnen spelen. Ze krijgen dan weer al hun hartjes terug en niemand zal hun aanvallen. Wanneer je een tropical fish va
st hebt zullen deze je volgen en deze zullen je beschermen tegen verschillende monsters zoals Drowned, Guardians, Elder Guardians en nog veel meer". Een beestje wat je toch te vriend wilt houden dus!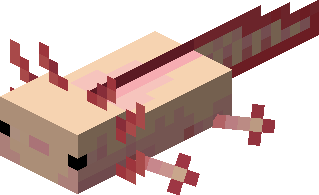 Goat:
Een geit in Minecraft. Net zoals in het echt vind je deze dieren met name in de bergen. Als verdediging kunnen ze kopstoten uitdelen en je kunt ze melken voor een vers glas geitenmelk! Erop rijden is helaas niet mogelijk en je kunt er zelfs een hoorn uit krijgen. Deze droppen ze alleen als ze tegen een blok aan rennen. Een leuk, vriendschappelijk dier om toe te voegen bij je dierencollectie!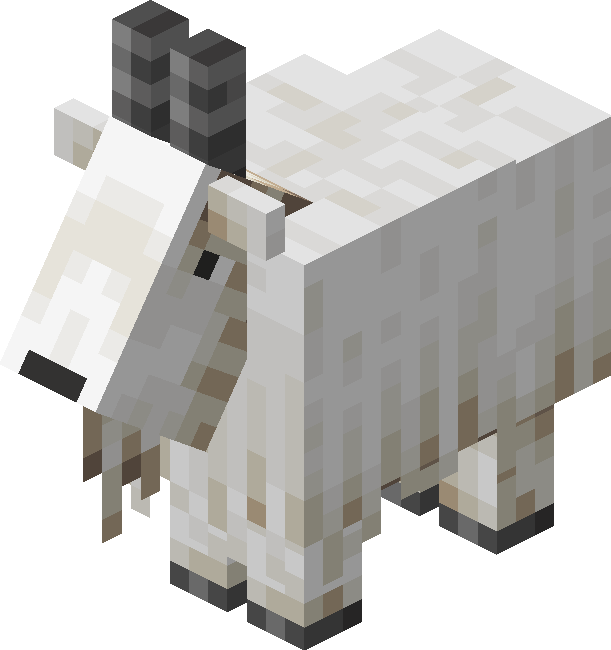 Warden:
Een warden, een groot, angstaanjagend monster die te vinden is in de "Deep Dark" biome. Hij kan je niet zien. Hij ziet met bewegingen. Dus elke stap die je zet, krijgt hij mee. Stil blijven staan dus! Hij is ontzettend sterk en kan alleen Diamond of Netherite armor niet kapotmaken. Hij kan afgeleid worden met eieren of sneeuwballen maar het is ten zeerste afgeraden om deze aan te vallen! Sterkte!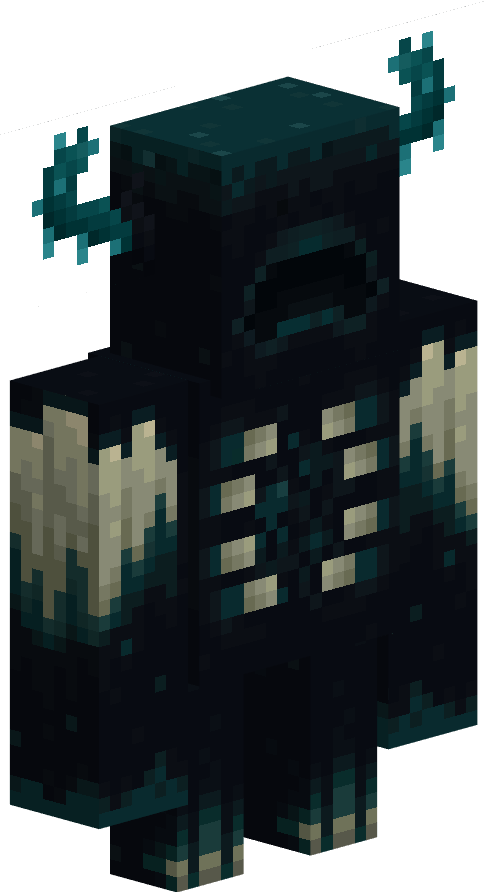 Nieuwe items
Buiten de nieuwe dieren die te vinden zijn in de gloednieuwe update, zijn er ook nieuwe items toegevoegd. We kunnen bijvoorbeeld brushes, Amethyst Shards, Bundles, Copper Ingot, Glow Berries, Spyglasses en nog veel meer tegen komen! Hieronder zie je wat een paar items doen, ik heb de leukste uitgekozen voor jullie:
Spyglass:
Met de Spyglass kun je inzoomen, zo kun je dus dingen die heel ver weg zijn, van heel dicht bij bekijken. Best handig voor als je op ontdekkingsreis gaat!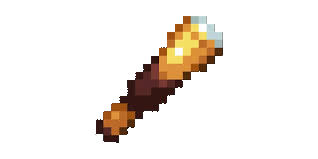 Copper ingot:
Copper Ignots, het materiaal waarmee je spyglasses kunt maken. Helaas is er nog geen copper armor, maar dat is ook niet erg. Want Netherite is toch veel beter! Dit materiaal wordt dus gebruikt om andere dingen mee te maken. Handig!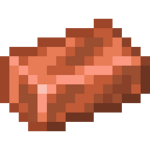 Bundles:
In de Bundles, een klein rugzakje, kun je items bewaren. Een kleine extra opslagplaats dus. Heel handig om te hebben als je een verre tocht moet maken!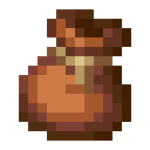 Nieuwe blokken
Buiten de dieren en de items, zijn er ook nieuwe blokken toegevoegd. Teveel om op te noemen eigenlijk. Ik heb er een paar neergezet voor jullie zodat jullie een kleine indruk kunnen krijgen over de nieuwe bouwmogelijkheden:
Sculk sensor:
Een bijzonder blok die een redstone signaal verstuurt wanneer hij een vibration voelt zoals iemand die door gras heen loopt. Hier is zelfs Wireless redstone mee mogelijk! Super handig voor het maken van een val of alarm bijvoorbeeld.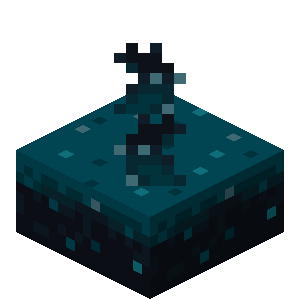 Tinted glass:
Een soortvan privacy glass. Het ziet er hetzelfde uit als het colored glass, alleen laat dit glas geen licht door. Zo kun je toch nog naar buiten kijken zonder op te vallen!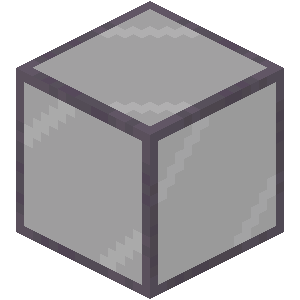 Dit is maar een kleine greep van de nieuwe blokken die toegevoegd zijn. Wil je ze allemaal lezen? Ga dan naar: "https://minecraft.gamepedia.com/Java_Edition_1.17"
Nieuwe biomes
De toch wel de feature die de meeste veranderingen brengt met deze update zijn de nieuwe biomes die worden toegevoegd. De hele world generatie is veranderd hierdoor, wat het zelfs mogelijk maakt om ondergronds te vliegen met je Elytra. Ik heb ze hier opgenoemd voor jullie:
Deep dark biome:
De biome die je alleen vind bij Y < 0, Hier kun je dus het angstaanjagende monster de Warden vinden en misschien zelfs wat leuke blokken! Best eng dus.
Dripstone caves:
In deze grotten zie je veel stalagmieten en stalagtieten. Dingen die dus zomaar op je hoofd kunnen vallen. Oppassen dus! Ook vind je hier dripstone, een leuk decoratie blokje
Lush caves:
In deze grotten zie je heel erg veel leven. Er leven hier verschillende soorten planten waaronder lichtgevende lianen. Best mooi in het donker en zeker een kijkje waard!
Dit is maar een klein gedeelte en een beknopte beschrijving over de biomes. Er zijn verschillende mobs te vinden in deze biomes en natuurlijk zijn er ook veel meer dingen toegevoegd. Eén ding is zeker, Minecraft 1.17 wordt een fantastische update voor ons allemaal!
Heb je nog vragen na het lezen van dit artikel? Onze support kan je gegarandeerd verder helpen!
Neem contact op